Entorien (my daughter in law) is 12 weeks pregnant. She has been having absolutely horrible all-day morning sickness with vomiting. Fingers crossed, it may be easing off a little now.
Here's the first scan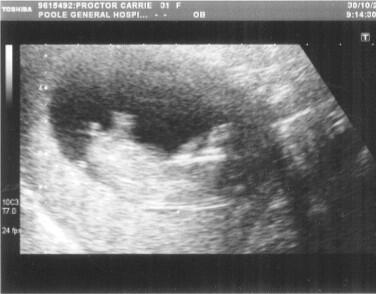 It's hard to believe it's real. Tiny, but already 5.5cm long and you can see the limbs.
Forgive me if I go all gooey, but if all goes well, this will be my first grandchild. Her/his parents really want this baby and I know it will have a loving home (and a very gentle, big, soppy dog).